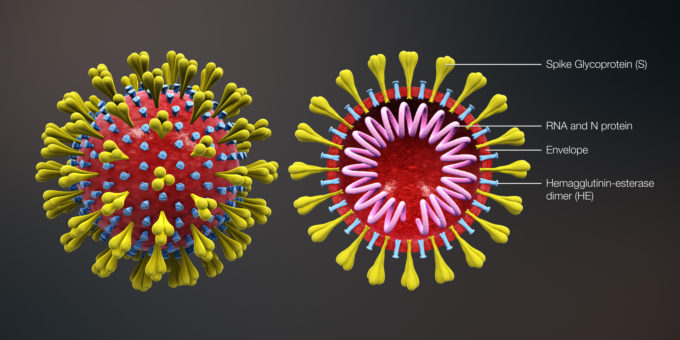 Coronavirus Latest Update Covid-19, Coronavirus latest update, coronavirus china, coronavirus india, coronavirus singapore, coronavirus hong kong, covid-19 china , covid-19 India, covid-19 vaccine latest news, coronavirus vaccine latest news, coronavirus vaccine update, covid-19 vaccine update, coronavirus medicine, coronavirus treatment, coronavirus India helpline number email contact authority. India Corona Virus Doubling Rate India covid doubling rate india
The Coronavirus is posing a threat to the humankind and spreading very rapidly throughout the World. With more and more country reporting new cases and additional cases on regular basis, The WHO has already declared it as a World Health Emergency and may announce it as a Pandemic when it feels so. Latest data.
WORLD WIDE NUMBERS – 07-Dec-2021
| | | |
| --- | --- | --- |
| TOTAL CASES | TOTAL DEATH | TOTAL RECOVERED |
| 266,940,196 | 5,282,016 | 240,530,160 |
Source: "worldometers"
FOR DAILY UPDATES ON CORONAVIRUS Scroll DOWN till the Below Table ENDS.
COUNTRY WISE NUMBERS – 07-Dec-2021
COVID-19 Quick Latest Updates
23-07-2020, Thursday
Covid-19 Vaccine Likely by Year End – Serum Institute, Pune. Oxford-AstraZeneca vaccine candidate is going through its 3rd and last phase Trial. This is the most crucial phase and 90 to 95 percent vaccines failed in this stage as the test pass through immense protocols.

31-03-2020, Tuesday
Nearly 300 foreigners blacklisted for violating visa rules
Flying squards to do door-to-door survey in Mumbai to check spread of Corona virus
All Bank Branches operational from Monday
224 new Cases and 3 deaths in last 24 Hours
29-03-2020, Sunday
Center asks states to seal state and district boarders to stop mvement of people
No shortage of Fuel/Gas in the country says IOC.
Odisha Govt. to provide Rs.3000 each to about 65000 vendors affected amid lockdown
28-03-2020, Saturday
Old Days Ramayana and Mahabharat episodes started on Television in Public demand
Hyderabad faculty team creates COVID-19 vaccine candidates for experimental testing.
About 250 Assembly staff in Odisha assembly home quarantined after one staff came in contact with a covid-19 patient.
27-03-2020, Friday
US reported highest COVID-19 cases, Overtakes CHINA with more than 85000 +ve cases.
RBI Announces several Measures to ease the economic activity and relief for common people and bankers. See below;
Policy repo rate has been reduced by 75 basis points from 5.15% to 4.4%
All lending institutions can allow three-month moratorium on EMI payments
Deferment on loan and interest repayments will not be classified as defaults and will not impact credit history of borrowers
Reverse repo rate reduced by 90 basis points to 4%
RBI to inject liquidity worth Rs 3.74 lakh crore into the sy ..
26-03-2020, Thursday
Center Govt. announced 1.7 Lakh Crore Package under PM Gareeb Kalyan Scheme to fight Corona Virus or COVID-19
Center also announced Rs.50 Lakh insurance for health workers
Rs 1,000 ex-gratia payment to nearly 30 million poor senior citizens
800 million people will get free cereals like Rice and Wheat
Free Cooking Gas for BPL family for next 3 months under this scheme.
25-03-2020, Wednesday
Britain's Prince Charles tests positive for COVID-19
Don't force me to Order for Shoot at sight- Says Telangana CM, Requested people to stay at home.
PM Modi to interact with people of Varanasi through Video Conferencing.
24-03-2020, Tuesday
PM Narendra Modi Announced 21 Days Complete Lockdown in India till 14th April 2020.
All Essential Services including Grocery, Milk, Fruits, Vegetables,Medicine Stores will remain Open
Whoever spread rumors in this 21 Days lock down period, Action will be taken – Home Ministry
Private Hospitals in Bangalore allotted 30% Beds for COVOD-19
11 Italian fully Recovered and Released from Hospital in India
Delhi Police Clears Saheenbagh Protest Site.
23-03-2020, Monday
All Domestic Flight Cancelled between 25th March and 31st March.
Bangalore Covid-19 cases is at 27.
Rajya Sabha Elections may be postponed
Ensure a vacant seat between two flyers for social distancing – DGCA asks Airlines to
Delhi High Court Shuts down till 4th April
Center advised all States to ensure Strict Lockdown, To Take strict action those defy the lockdown
22-03-2020, Sunday
No Interstate Bus Services imposed in many states.
Indian Railway Cancelled All Passenger Trains till 31st March. Only Goods train to Run.
Only Essential services like, Milk, Grocery, Medicine To Continue.
Punjab, Delhi, Odisha, Karnataka, Maharashtra imposed Lockdown till 31st March.
India Observed Janta Curfew on PM Narendra Modi's Call for Voluntarily Stay at Home ami COVID-19 Outbreak
13-03-2020, Friday
All Malls, Theatres, Pubs and Exibitions across karnataka to remain shut from Saturday, That is 14th mar 2020.
IPL 2020 Postponed till 15th April amid COVID-19 fear.
Canada PM's wife Tested Positive for COVID-19 : TOI Report
An Google Employee Tested Positive for COVID-19 in Bangalore : Google
All Schools and Colleges un U.P. Shut till 21st March- UP CM. Yogi Adityanath
Haryana Schools Shut till 31st March
No Question of cancelling IPL Matches- Rajeev Shukla
Odisha Govt Allocates Rs.200 Cr to Tackle COVID-19
NO Biometric Checkin/Out in Andhra Pradesh
76 Yrs old From India Dies of Covid-19
12-03-2020 , Thursday
BREAKING : Indian Doctors found Cure for COVID-19. Italian patients cured after successfully tested a combination of drugs. This is not auto recover, this is cured by the drug.
ALL Existing VISAS to India cancelled till 15th April
India Reported 73rd positive corona virus cases as of Thursday
Total COVID-19 cases statewise : Delhi – 6, Rajasthan – 3, Haryana – 14, Kerela – 17, Telengana – 1, Uttar Pradesh – 11, Ladakh – 3, Tamilnadu – 1, Karnataka – 4, Jammu & Kashmir – 1, Punjab – 1
Revealing the COVID-19 patients name on social media or anyother media is a crime – Pune Authorities
2 New Cases of Covid19 Found in India
02-Mar-2019 : Two more new cases of Coronavirus detected in India today. This brings the total confirmed cases to 5, of which 3 are already treated and discharged from hospital. Among these two cases, one case is detected on Delhi where as the other case is from Hyderabad, Telengana. Coronavirus Latest Update
And both has travel history to affected countries. 1 has traveled to Italy and the other had been to Dubai as said by Union Health minister Dr. harsh Vardhan on a press-meet.
As per the Minister, more than 25,000 people has been kept in home quarantine who came from affected countries., But they are Not tested positive. This has done as a precautionary measure to stop spreading the disease. More than 10 Lakh people has been screened so far in different parts of the country including the Nepal India Boarder.
The World health organization has already declared it as a Global health Emergency. But it has not yet declared it as a Pandemic.
The name COVID-19 was announced by the World Health Organization on 11 February. Coronaviruses are a group of viruses that can infect humans or animals. They can cause respiratory tract infections among humans, such as the common cold, flu. However, they can also be very harmful, such as the Severe Acute Respiratory Syndrome (SARS) and Middle East Respiratory Syndrome (MERS).
COVID-19 is the disease which caused by the new coronavirus that was previously unknown before emerging in December 2019. It is believed to have originated with animals and spread to humans at a live animal market in the central Chinese city of Wuhan, China.
The Symptoms are common like flu or cold. The main symptoms of the virus are coughing , fever and tiredness. According to the WHO (World Health Organization), other symptoms include headache, nasal congestion, runny nose, sore throat and diarrhea. Coronavirus Latest Update
There have been confirmed cases of person-to-person transmission of the virus. The WHO says the virus "can spread from person to person through small droplets from the nose or mouth which are spread when a person with COVID-19 coughs or exhales."
The Covid-19 has no medicine or vaccine as of now. As the Virus spreading rapidly despite several measures are taken by the Govt. and the World Health Bodies, Everyone should be aware and must follow these basic steps regularly.
The Coronavirus spreads by cough droplets of the patient. It can spread by touch or any direct/Indirect contact with the patient.
Stay at safe distance from visibly ill/sick persons
Wash hands for at-least 20 to 30 seconds with soap/handwash on running water frequently.
Use Hand sanitizer or alcohol based sanitizers.
If hands are not washed, Don't put them in mouth, eye or Nose
Avoid touching common things like, Lift Button, Public Computers, ATM Buttons, Receptionist desks at banks, Offices, Ticket booking Counters etc. If Touched sanitize your hand immediately.
Avoid unwanted travel and Stay at home.
Avoid Crowd places like shopping mall, Markets etc…
Avoid Travel to Affected foreign countries like China, Hong Kong, Singapore, Iran, South Korea, Iran, Italy etc…
Keep a small sanitizer in your pocket always.
Whom to Contact for COVID-19 Query and Information ?
Anyone seeking information on Coronavirus 19, can call on the 24 x 7 number 011-23978046. As per the Tweet of Health Ministry Official, "If you seek any help, you may call to know details about District and State surveillance officers and in case any clinical query connect with Integrated Disease Surveillance Programme (IDSP) Officer".
When a COVID-19 Patient is released from Hospital?
Current CDC(Centre for Disease Control and Prevention) guidance for when it is ideal to release someone from isolation is made on a case by case basis and includes meeting all of the following requirements:
The patient is free from fever without the use of fever-reducing medications.
The patient is no longer showing any symptoms, including cough.
The patient has tested negative on at least two consecutive respiratory specimens collected at least 24 hours apart.
Someone who has been released from isolation is not considered to pose a risk of infection to others.
There is no vaccine for new coronavirus or COVID-19 has been developed so far. But Many researchers are working very hard to find one vaccine for this deadly virus.
According to a report in Time, Moderna Therapeutics, a bio-tech company based in Cambridge, Massachusetts, has shipped the first batches of its COVID-19 Vaccine.
A vaccine for COVID-19 developed by Moderna Therapeutics will be ready for human testing as early as April.
The Scientists and Drug Companies are working on a War footing basis to find a vaccine as well as a Drug for the disease. The vaccine will help stop spreading the virus and the Drug will be beneficial for those who are already infected.
Travel Advisory – Don't travel to Iran, Italy, China & Singapore unless required.
Watch out this space regularly for fastest update on coronavirus COVID-19.