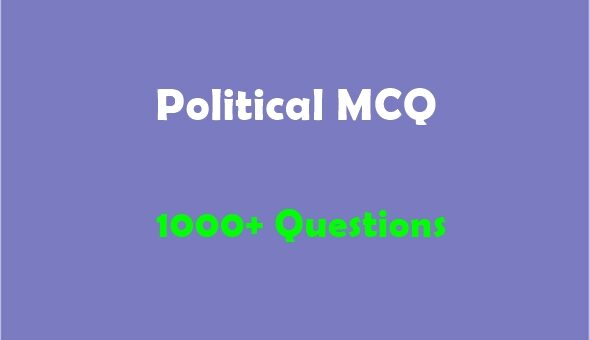 This segment is fully dedicated to Indian politics quiz. Polity is a way of Governance which is stand upon the pillar of Constitution. Democracy, republic etc are the words used in a politically governed country. India is a democratic Nation and Leaders are elected by the people of India.
So the political importance is much more than any country. We will list out a no. of political topics, list of Ministers, who is who, important portfolios in Govt of India, Different States of India and all about their political news, current affairs.
This is your one stop destination for all Indian politics quiz questions with answers. So we shall go one by by. You can also participate in our Political Quiz game and win exciting rewards everyday.
Indian Politics Quiz 2021
In this section we will first know about the Parliament of India, which is also known as Temple of Democracy. Unlike Unites States, Indian democracy functions with a multi Party System. Any Individual can form a political party by fulfilling certain terms and Conditions.
America is also a democratic Country, But it has the model of two party system.
Parliament

of India
Loksabha – Lower House – 543 MP Seats or Members. People of India Send their representatives by casting their votes to the Lower House of the parliament, which is called as Lok-Sabha.
Rajya Sabha – Upper House – 250 MP Seats or members. RajyaSabha MPs are elected by the Elected members of the State Assemblies.
Indian Politics Quiz MCQs
You can either chose to read the MCQs on the website or you can Download them as pdf and take printouts to red from hard copies. Just Click on appropriate links to go the correct topic.
Download Indian Politics Quiz pdf from below links or Click here to Read on this website.
Indian Political Quiz mcq pdf Part – 2
Who is Who of Indian Politics
Now Let us focus on Latest who is who of Indian Politics. Click on each link to know more.
Prime Minister of India
Cabinet Ministers of India
Minister of State – Govt. of India
Different Political Party Names in India
There are numerous political parties in India. Below is the List of different political party names in India. Indian National Congress being the oldest Political Party where as Bhartiya Janata Party claims to be the Largest political party in India in terms of member count.
Political Parties
Communist Party of India (CPI)
Asom Gana Parishad (AGP)
Lok Janshakti Party (LJP)
Jannayak Janata Party (JJP)
Biju Janata Dal (BJD)
Jharkhand Mukti Morcha (JMM)
All India Anna Dravida Munnetra Kazhagam (AIADMK)
Shiromani Akali Dal
Yuvajana Sramika Rythu Congress Party (YSRCP)
Telugu Desam Party (TDP)
Janata Dal Secular (JDS)
Regional Parties
All India United Democratic Front (AIUDF)
Rashtriya Janata Dal (RJD)
Goa Forward Party
Maharashtra Navnirman Sena (MNS)
Naga People's Front
Shivsena (SS)
Dravida Munnetra Kazhagam (DMK)
Rashtriya Loktantrik Party
The Political Quiz 2021-22
What is the Party Symbol of Samajwadi Party?
Ans – bi-cycle
Who is the President of National Conference?
Ans – Farooq Abdullah
Founder of Indian National Congress(INC)?
Ans – Allan Octavian Hume
Which Party is currently Ruling in West Bengal?
Ans – TMC ( Trinomool Congress)
What is the full form of JDU?
Ans – Janata Dal United ( Headed by Nitish Kumar)
What is the Party Symbol of Aam Admi Party?
Ans – Broom ( Party Convener – Arvind Kejriwal )
Who is/are the Founder(s) of BJD ( Biju Janata Dal )?
Ans – Naveen Pattnaik ( Chief Minister of Odisha )
Suggestions: