The all new Personality Quiz Contest is LIVE now. You can start playing just by selecting your favorite personality. The Personality Quiz has a wide range of collection.
The Personality includes;
Political Personalities
Sports Personality Quizzes
Media Personality
And the list has no limit. We are adding 100s of quizzes to these categories regularly. Play our random personality test and challenge your friends.
The Best Quiz Contest
Click on each link to play the quiz. Just 3 questions. you can play multiple times. But the questions may shuffle every time.
Narendra Modi Quiz
Rakhi Sawant Quiz
Amitabh Bachan Quiz
Rajdeep Sardesai Quiz
Messi Quiz
Mary Kom Quiz
Aristotle Quiz
Salman Khan Quiz
Harnaaz Sandhu
What is Personality Quiz
A personality quiz is a quiz on any above mentioned category. The questions may include their;
Personal Life – Date of birth, Anniversary, husband or wife name, family history
Career – Movie Debut, Best awards, Best Scores or goals, Political Career
Daily Life – Favorite Passtime
Now you got an idea on how this quiz show will be conducted. Most of our shows are point based. All the question has four answer options. Chose the right answer! Don't worry, We will show you the correct answer after you give your answer.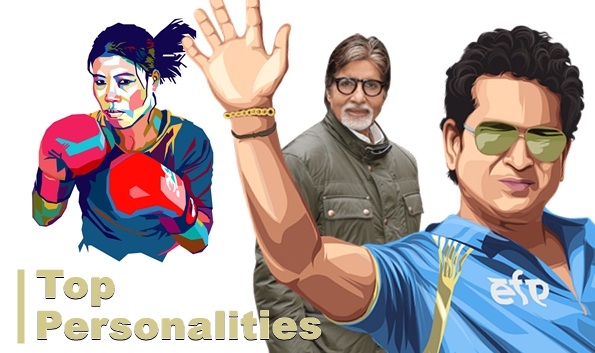 India has produced unlimited personalities in different field. They have not achieve their popularity just like that. All of them have struggled, learned from their mistakes and reached their respective position where they are today.
Indian are proud & crazy about their celebrities. So these celebrities enjoy a huge fan base. Our quiz are for all such fans and even for everyone who has interest in different field. So we have divided each segment into different parts for different user interests.
Suggestions: