A wide range of current affairs quiz for 5 december 2019 has been added to this page and you can get a clear sense after reading these current affairs quiz. let's learn and share.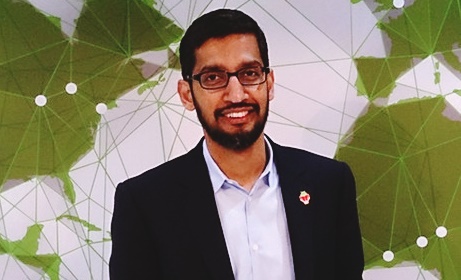 1. What is the name of the Coast Guard ship that has been gifted recently to Maldives by Prime Minister Narendra Modi?
A. Kaamiyaab
B. INS Vikramaditya
C. INS Virat
D. Kurukshetra
2. "Hornbill Festival" is celebrated in which Indian state to mark the foundation day of the state?
A. Manipur
B. Karnataka
C. Hariyana
D. Nagaland
3. When is World Soil day celebrated?
A. 15 December
B. 12 December
C. 5 December
D. 9 December
4. "Madhu App" for student's is launched by Which State Govt?
A. Odisha
B. Assam
C. Madhya Pradesh
D. Kerela
5. When is "International Volunteer Day" celebrated?
A. 4 January
B. 5 December
C. 4 January
D. 3 February
6. Schedule caste and schedule Tribes reservation in Loksabha and State Assemblieshas been extended for how many years?
A. 15 Years
B. 12 Years
C. 10 Years
D. 5 Years
7. Who is the current CEO of Google's parent company Alphabet?
A. Page
B. Sergey Brin
C. Sundar Pichai
D. Both A and B
8. Punjab govt recently signed an MoU with which World Body to design and promote clean and electric mobility?
A. World Bank
B. World Economic Forum
C. United Nation
D. China Electric Automation
9. CSIR has signed an MoU with whom to expedite make in India initiative?
A. VSNL
B. BHEL
C. GOI
D. DASSAULT
10. Who is appointed as Chief of Personnel of Indian Navy?
A. Ranveer Shastri
B. Ravneet Singh
C. Gaurav Arya
D. Shudhansu Benerjee
ANSWERS for Current Affairs Quiz – 5 December
1. Kaamiyaab – On 4th December, Wednesday India has gifted a Made in India Patrol Vessel to the Maldives National Defence Force. This vessel will be manned by eight Maldives personnel who were trained in India.
2. Nagaland – Nagaland celebrates the unique "Hornbill festival" from 1st december to 10 december. The festival was started in the year 2000. The Hornbill festival showcases the essence of cultural displays under one roof.
3. 5 December – "Stop soil erosion, Save our future" is the theme of the World Soil Day.
4. Odisha – "Madhu App" is an e-learning app inagurated by Odisha Chief Minister Naveen Pattnaik on 3rd December to make the classroom learniing easier. The App was named after the freedom fighter Madhusudan Das or Popularly known as Madhu Babu.
5. 5 December – International Volunteer Day celebrated on 5th of December. It is aimed to celebrate the efforts and enthusiasm of Volunteers across the World. The theme of International Volunteers Day is " Volunteer for an inclusive future ".
6. 10 Years – SC/ST Reservation in the Lok Sabha and State Assemblies has been extended for 10 years. Union Cabinet has approved the bill for extension of Sc and ST Reservation. The reservation for these categories in the LS and the assemblies was to expire on 25th January 2020.
7. Sundar Pichai – His full name is Pichai Sundararajan and he born on 12th July 1972 in Chennai(Then Madras). He is appointed as CEO of Google's Parent Company Alphabet on 4th December 2019 after Larry Page and Sergey Brin steps down from the executive post.
8. World Economic Forum – Also known as WEF, Punjab has signed the MoU to promote the clean and Electric mobility in the state. This is a green environmental initiative by Amarindeer Singh Govt.
9. BHEL – The Council of Scientific and Industrial Research (CSIR) has signed an MoU with Bharat Heavy Electronics Limited (BHEL) to develop market and technologies. Jointly they would work on various project including water purification and sewage disposal technology.
10. Ravneet Singh – Vice Admiral Ravneet Singh, AVSM, NM, assumed charge as Chief of Personnel from Vice Admiral R Hari Kumar AVSM, VSM on 2nd December 2019. As Chief of Personnel he heads the Personnel Branch of the Indian Navy and is responsible for all issues of Service and Civilian manpower of the Navy including Induction, Training, Career Management, Discipline, Pay & Allowances etc.
Current Affairs Quiz – 5 December 2019 gives you an insight on what happened on this day. The current affairs quiz team research and analyses the topic so that you can stay updated and correct on facts and figures.
Click here to catch up Important Days and Dates in December 2019.