You can download the Spectrum Modern History MCQ pdf from the below link. We have a wide range of question bank with answers important for UPSC, IAS Prelims and IAS Mains Exam. Ancient History, Medieval History and Modern History are the three main category of history. This segment is dedicated to the Modern History.
Medieval Indian History mcq latest
We upload New Questions with Answers Every Thursday and Sunday. Visit Regularly to get your copy.
Spectrum Modern History MCQ pdf will give an edge over other aspirants. we have provided this Study Materials in the form of practice questions with answers. Spectrum Modern History MCQ pdf which has been designed and developed keeping the pattern and UPSC syllabus in mind for IAS Prelims Examinations. Check Regularly for latest Updates and notes.
DOWNLOAD FROM BELOW LINK
Click on each links to download latest mcq pdf.
Direct Download Links:
With reference to Atal Bihari Vajpayee, which among the following is NOT a correct statement?
(I) He was one of the founders of Bhartiya Jan Sangh
(II) He served as political secretary to Dr. Syama Prasad Mookerjee
(III) He is the first person to deliver a speech to the United Nations General Assembly in Hindi.
(IV) All the above are correct statements
Ans – I – He was one of the founders of Bhartiya Jan Sangh
At which among the following places, the modern armory was established by Hyder Ali?
(I) Mysore
(II) Dindigul
(III) Dharmapuri
(IV) Hosur
Ans – II – Dindigul
Takht Harmandir Sahib, the birthplace of Guru Gobind Singh is located in which among the following cities?
(I) Amritsar
(II) Bhatianda
(III) Patna
(IV) Ropar
Ans – III – Patna
Who wrote "Gita Rahasya"?
(I) Gopal Krishna Gokhle
(II) Bal Gangadhar Tilak
(III) Bidhan Chandra Roy
(IV) KM Munshi
Ans – II – Bal Gangadhar Tilak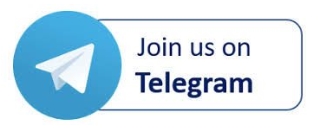 Who among the following was the first Indian to get selected in ICS (Indian Civil Services)?
(I) Ras Bihari Bose
(II) Satyendra Nath Tagore
(III) Devendranath Tagore
(IV) Surendranath Banerjee
Ans – II – Satyendra Nath Tagore
Indian Ancient History Quiz Download Part – 1
Indian Ancient History Quiz Download Part – 2
Indian Modern History Quiz Part – 1
Who wrote the book neel darpan?
(I) Bankim Chandra Chaterjee
(II) Rabindra Nath Tagore
(III) Dinbandhu Mitra
(IV) None of the above
Ans – III – Dinbandhu Mitra
Which of the following Sikh Guru collected all the work of the previous Gurus and dictated it in the form of verses ?
(I) Guru Har Govind
(II) Guru Har Kishan
(III) Guru Arjun Dev
(IV) Guru Gobind
Ans – III – Guru Arjun Dev
Lord Mayo's Resolution of 1870 was related to which of the following ?(I) Local administration
(II) Decentralization of power & finances of Central Government & provinces
(III) Both of them
(IV) None of the above
Ans – III – Both of them
Latest Spectrum Modern History – updated