Ancient History is a very important topic for UPSC or similar exams. Ancient history in Hindi pdf note book is available in the download section for free. We do not sell knowledge. We just share it for free. we regularly update Ancient Indian History in hindi and english with new set of questions and answers.
PRACTICE SET
HISTORY QUESTIONS WITH ANSWERS
Get this Entire Set as pdf absolutely free.
When Aurangzeb proceeded against Golcunda it was ruled by
(a) Sikandar
(b) Durga Devi
(c) Abul Hasan
(d) Afzal Khan
Ans: (c)
Who were called the New Muslims?
(a) Hindu converts to Islam
(b) Mongol converts to Islam
(c) Turkish converts to Islam
(d) Persian converts to Islam
Ans: (b)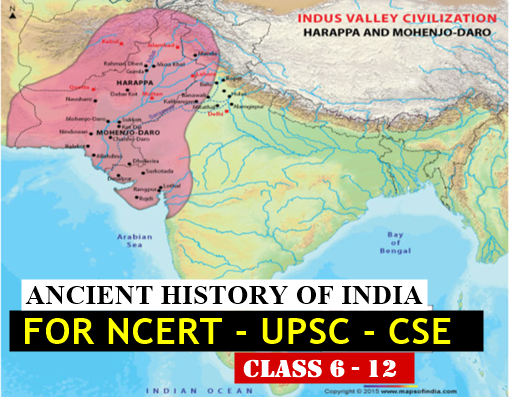 Who was the founder of Srivaishnava sect?
(a) Nathamuni
(b) Uyyakondar
(c) Yamunacharya
(d) Ramanuja
Ans: (d)
What is meant by "The Forty" or "Chalisa"?
(a) The cream of Afghan nobles
(b) The pick of the intellectuals among the Khaljis
(c) The select body of the Turkish Aristocracy
(d) The ulema or the Muslim divines
Ans: (c)
What was the religion of Malik Kafur before he entered the service of Alauddin?
(a) Zoroastrianism
(b) Hinduism
(c) Buddhism
(d) Jainism
Ans: (b)
What do you consider to be the least important cause for Alauddin's south Indian campaigns?
(a) Political condition of South India
(b) Imperialism
(c) Fabulous wealth
(d) Religion
Ans: (d)
Under the Mughala the Governor was popularly known as
a) Subahdar
b) Wazir
c) Vakil
d) Faujdar
Ans: (a)
In the Mughal period the registers of the agricultural lands were maintained by
(a) Kotwal
(b) Qanungo
(c) Amin
(d) Krori
Ans: (b)
The Jizya was
(a) A customs duty
(b) Tax on silk products
(c) Poll-tax
(d) Tax on salt
Ans: (c)
What was the most important cause of the invasion of Ghazni Mahmud?
(a) To destroy idolatory
(b) To gain possession of the wealth of India
(c) To spread Islam into India
(d) To establish a Muslim state in India
Ans: (b)
To which race did Mahmud of Ghazni belong?
(a) Arab
(b) Afghan
(c) Mongol
(d) Turk
Ans: (b)
Read Geography Quiz with answers.
Under the Mughals the jizya was collected from
(a) Persians
(b) Muhammadans
(c) Hindus
(d) Foreign visitors
Ans: (c)
Under the Mughal rule the judicial service was formed by
(a) Vakil
(b) Diwan
(c) Kazis
(d) Mansabdars
Ans: (c)
Under the Mughala, in urban area the judicial powers were exercised by
(a) Kazis
(b) Faujdar
(c) Kotwal
(d) Wazir
Ans: (c)
During the Mughal period Polaj was the
(a) land annually cultivated
(b) land left fallow
(c) land uncultivated
(d) barren land
Ans: (a)
Under the Mughals the Commander-in-Chief of the Army was
(a) The crown prince
(b) Mansabdar
(c) Emperor
(d) Zamindar
Ans: (c)
Under the Mughals __ was administered as a department of the household.
(a) infantry
(b) cavalry
(c) artillery
(d) navy
Ans: (c)
The troops provided by the Mansabdars was chiefly
(a) cavalry
(b) infantry
(c) artillery
(d) navy
Ans: (a)
In India artillery was first used in the battle of
(a) Panipat in 1526
(b) Talikot
(c) Sialkot
(d) Khanwa
Ans: (a)
In Mansabdari system the Commander-in-Chief of the Army was
(a) Mansabdar
(b) Emperor
(c) Prince
(d) Dah Hazari
Ans: (b)
During the Mughal rule in India tobacco was first cultivated in
(a) Madras
(b) Gujarat
(c) Delhi
(d) Calcutta
Ans: (b)