Current affairs quiz and gk for 6 december 2019 has a lots of information including science, sports, politics, Security etc. Educate yourself with more and more current affairs to keep track of what's going around.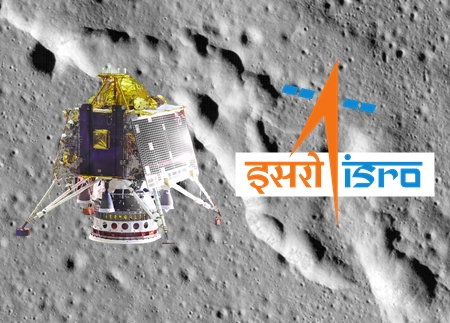 Indian Scientist Found the Vikram landers scattered particles on Moon surface. And Many more current affairs and gk are regularly being updated for you. 6 december 2019 has a lots of happening across various genre. Let's Start with today's current affairs and answer to the quiz are given at the bottom of the page.
1. Which space craft has found the debris of Indian moon lander Vikram?
A. LRO
B. Astrosat
C. Pragyan
D. Cartosat
2. The 'Vault of Vishnu' is written by which author?
A. Devdutt Pattnaik
B. Chetan Bhagat
C. Ashwin Sanghi
D. Raman Parikar
3. Who became the 1st woman of Indian Navy to fly Dornier Aircraft?
A. Punita Arora
B. Padmavathy Bandopadhyay
C. Shivangi
D. Nirmala Shitharaman
4. Who recently became the new President of Mauritious?
A. Prithvirajsing Roopun
B. Veerasamy Ringadoo
C. P. R. Rajan
D. Dharmsena Roopun
5. World's largest ever IPO was recently announced by which company?
A. Reliance
B. Saudi Aramco
C. Alphabet
D. Apple
6. Who was recently awarded with "Danny Kaye Humanitarian Award" by UNICEF?
A. Marry Kom
B. Priyanka Chopra
C. Amitav Bachchan
D. Shreya Ghoshal
7. Which State is going to start 'Land Bank' to boost its Industrial Growth?
A. Odisha
B. Maharashtra
C. Punjab
D. Chhatishgarh
8. National Sikh Games to be Hoisted in Which City in India?
A. New Delhi
B. Amritshar
C. Jabalpur
D. Kozikode
9. Recently a Mega Food Park has been inaugurated in Madhya Pradesh by which Union Minister?
A. Harsimrat Kaur Badal
B. Piyush Goyal
C. Giriraj Singh
D. Shivraj SIngh Chouhan
10. Recently European Parliament has elected whom as President of the European Commission?
A. David Sassoli
B. Ursula von der Leyen
C. Charles Michel
D. David Camron
ANSWERS to the Current Affairs and gk for 6th December 2019 are given below;
1. LRO : Lunar Reconnaissance Orbiter Camera Simulates View from Lunar Module to take Pictures of Lunar Surface.
2. Ashwin Sanghi : He is an Indian writer and author. He mainly writes on fiction and thriller.
3. Shivangi – Sub-Lieutenant Shivangi of the Indian Navy became first woman pilot.
4. Prithvirajsing Roopun : Prior to he Became the President, Roopun has served as Minister of Arts & Culture, and Minister of Social Integration and Economic Empowerment.
5. Saudi Aramco : Saudi Aramco become World's most valuable company with market value of 1.7 Trillion Dollar. Saudi Aramco's share price is about 8.53 Dollar per share.
6. Priyanka Chopra : Priyanka Chopra is also Serving as Goodwill Ambassador for Child Rights, UNICEF.
7. Punjab : Punjan State Govt Cabinet has Approved the ammendment of Punjab Village Common Land (Regulation) rules, 1964. It will help in boosting the industrial growth and development in the state.
8. New Delhi – National Sikh Games(NSG) will be organised in New Delhi from 9 January 2020 to 11 January 2020.
9. Harsimrat Kaur Badal : Avantee mega Food Park has been inaugurated in Madhya Pradesh's Dewas By union minister Harsimrat Kaur Badal. This is the First Mega food park of Central India and spread across 51 Acre Land Area with an approximate cost of Rupees 150 Crore. Grams, Wheat, Soyabean and many other grains will be processed in this Food Park.
10. Ursula von der Leyen : Ursula von der Leyen became the President of European Commission.
This was all about current affairs quiz and gk 6 December 2019. Now Let's take part on various other Quiz Contest's and Play Some Quizzes.