My vision for India in 2047. The 100 Years of Independence. We all should be proud of our country.
It is a dream of every Indian to See our Motherland Prosper. When the Entire country will be celebrating Diamond Jubiee or Centenary Celebration of our Independence in 2047, I have listed out few things out of infinity!
My vision for India in 2047 – Top 5 Points
Greener/Cleaner India – India is ahead of other countries to reach this target soon. This will lead to in heathy life and increased life expectancy.
Corruption Free India – Corruption is root cause of all problem. We have to get rid of it. Sooner the better.
A Completely Digital India – Digital India will also lead to more transparent India. I think Govt is working in right direction.
100% Literate India – The Higher Education must be free for all. It's Not impossible, Can be achieved as we have still a long way to go.
Healthy India – People should have easy access to basic & advanced healthcare system. More Schemes like PMJAY will help us reach the Goal.
The vision is to See India on top of all good parameters.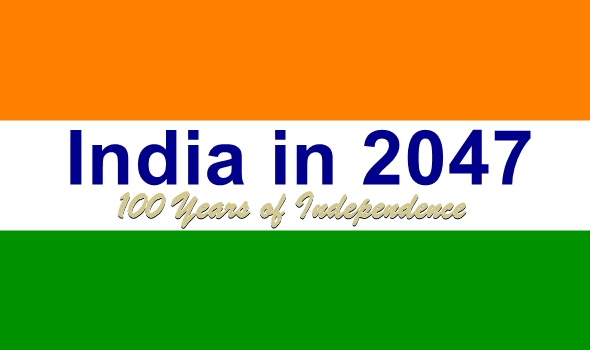 6. Hunger Index – No one should sleep empty stomach in my country. As the state Govt and central govt has lot of food schemes already implemented, There has to be some technological based data to track that food chain distribution must not be interrupted & every needy person had his/her meal before sleep.
Theme of The Competition
The Indian Postal department is running a special contest in the occasion of Azadi Ki Amrit Mahotsav. Features are as follows;
Organizer – Indian Post
Campaign Name – Post Card Campaign
Target – 75 Lakh Post Cards
Topic – "My vision for India in 2047"
Address To – PM of India
Result/Reward – 75 Best writers/visionary students will get a chance to meet, Honorable Prime Minister of India, Shri Narendra Modi.
Suggestions;
Essay and letter writing, Republic Day Quiz Contest , Essay on Israel , How to write an essay on My vision for India in 2047 whish is being organized by the Indian post in the special occasion of 75th Years of Independence.
Play Top Personality Quiz on different celebrities. For more essay and letter topics visit out essay section in the menu.